K-Movie – Mr. Housewife
Other titles: Mr. Quiz Queen
Story that revolves around how a male homemaker joins a quiz held for housewives in a bid to win the $30,000 prize money for his father-in-law's surgical operation (he lost the money earlier in a private credit union).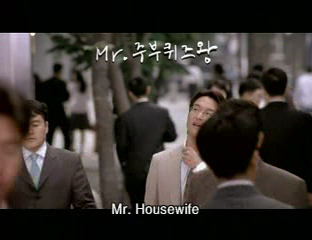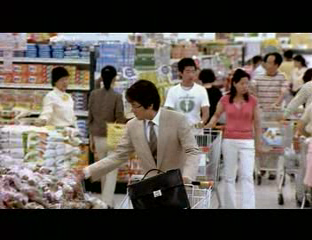 Cast:
Han Suk Gyu – Cho Jin Man
Shin Eun Kyung – Cho Su Hee
Kong Hyun Jing – Yeong-Seung
Show runtime: 108 minutes
Review:
Jin Man, a homemaker of six years, devoted husband, caring father came from a prestigious family. He lost his job after an unsuccessful work strike and turns to being a househusband instead, his wife (a show host) then being the family's sole breadwinner. Despite the gender disparity in his status, he is strongly welcomed by the residents, bonds well with the fellow housewives living in his estate and succeeds in his role as a househusband. Due to his stay-home status, he has a strong rapport with his daughter (who is super, duper, cute). By mistake, he invests his savings of $30,000 in a credit union ran by a friend who absconds with the money eventually. This sum of money was initially meant to cover his father-in-law's surgical operation and was thus needed urgently.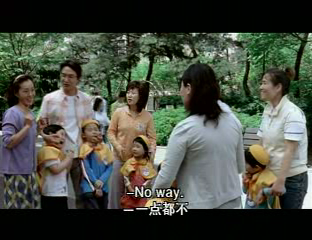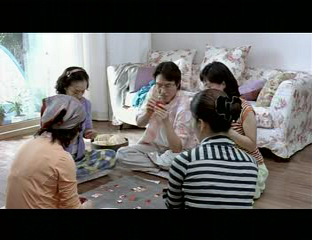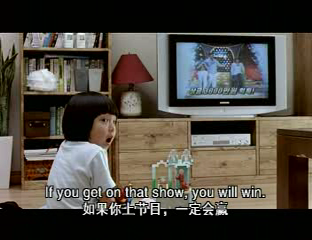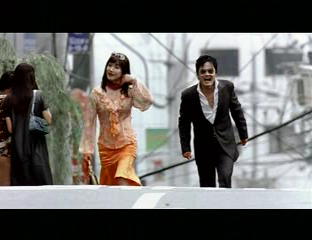 "Mrs. Quiz Queen